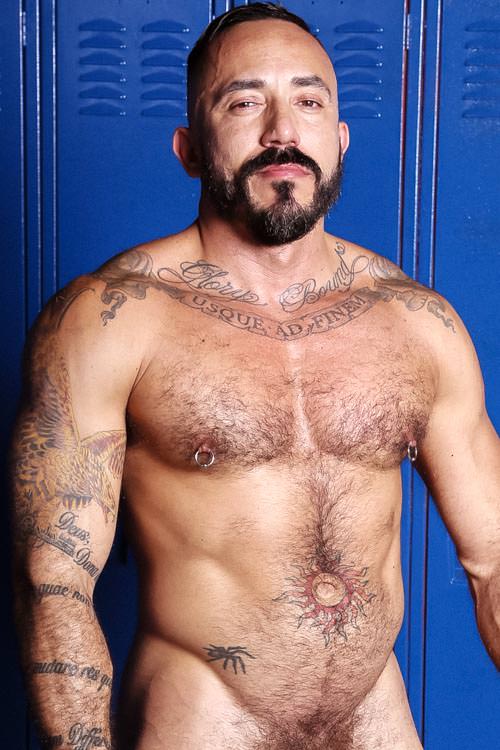 Alessio Romero
Age : 40
Weight : 205
Endowment : 7"
Height : 5'9"
Hair color : Brown
Eye color : Hazel
Favorite position : Versatile
Circumcision : Cut
Alessio Romero's Biography :
Alessio Romero is all man and just exudes confidence and sexuality. He comes from Mexico and is very proud of his heritage. His hairy muscular body is beautifully adorned with tattoos that all have deep meaning to him and it is his gentle soul and masculine exterior that draws people in. His deep brown eyes draw you in and his smile lets you know that there is something a little bit mischievous going on in his head when it comes to sex. A self proclaimed "Pig" Alessio is they type of guy who will try anything once, and if he likes it he will probably take it to the next level or invent something new. Alessio is the type of guy you want to cuddle with and at the same time have him take you to the basement for some kinky fun too!